Like a lot of SaaS businesses, Digital River constantly looks for ways to adjust to market needs and offer products that solve their customers' problems.
This year, the team enhanced their product suite to meet a growing global customer base and a desire from businesses of various sizes to leverage the Digital River platform.
In the past, Digital River focused on a very niche audience, and their operations processes and messaging strategies aligned to this focus. This year, they've tailored their practices and processes – especially on the operations side – to handle a broader audience and a widened reach of accounts without losing account and overall database quality.
To learn more about how G2 Buyer Intent fits into Digital River's new broader strategy, we sat down with Stephanie Ryan and Taylor Johnson who lead the rev ops efforts.
Digital River's Results with G2 Buyer Intent:

4.6k
G2-sourced accounts added in the last 12 months
10%
of all accounts have at least one G2 event
28%
of closed-won deals had at least one G2 touch in the last 12 months
22.5%
of current open opportunities have at least one G2 touch in the last 12 months
To get started, could you introduce yourselves and what you're responsible for at Digital River?


Stephanie: My name is Stephanie Ryan, and I'm the Senior Manager of Revenue Operations. I lead the revenue operations team and lead our strategic operations efforts at Digital River. Revenue operations supports all revenue-generating functions, from sales and SDRs, to demand generation, partners, and customer success. We oversee and execute responsibilities like process implementation, reporting, training, and technology stack management. Our main goal is to identify and remove bottlenecks and make all of our teams' lives easier through automation and process.
Taylor: And I'm Taylor Johnson. I handle and implement a lot of the processes our teams depend on to support sales and marketing efforts. I currently handle lead and account-based processes, territory management, and some of our relationships with technology partners such as G2. I'm also the day-to-day manager of our G2 relationship.
It sounds like you're reaching a broader audience! How have your revenue operations processes changed based on needing to manage a significantly larger audience?


Stephanie: To start, we pivoted our account grading system. With a sudden influx of relevant accounts, we realized a weighted scoring system wouldn't be sustainable, especially at a global scale. Our previous scoring system had a lot of manual data input requirements, where account information can quickly become inaccurate and outdated almost the moment we've put it into strategy and into Salesforce. Our original approach to scoring accounts was too dependent on a human touch, with manual inputs and website checks.
Taylor: Exactly. We went from being super granular at the front end of our grading process and focused solely on the basics, which helped us move from a complicated scoring model to a simplified priority scale. With a streamlined approach to account grading, we're able to automatically create and prioritize accounts through data automation, ultimately giving accounts to our sales teams more quickly without compromising data integrity. We realized that the simplified account scoring and being as straightforward as possible was the best to keep our data quality high and set up our sales teams for success.
How does your sales team use this information to help them prioritize their accounts and outreach?


Stephanie: We're simply showing our teams that this is our addressable market, right now, through automated data. At the end of the day, our reps know if an account is good or bad, or worth their time or not. Now that we've streamlined our account grading and make the data readily available, we don't have to explain the reasoning behind a grade or a score a rep might disagree with.
We give them accounts that have good, complete data that provide them with key indications that yes, Digital River can provide a solution to this person. We serve up the data points that a rep can look at and leverage to make an educated decision on priority, based on their expertise and experience.
We help our reps further prioritize these initial accounts with factors like G2 Buyer Intent. At the end of the day, data is never perfect, and it's our job to provide as many quality accounts as possible and give our reps guidance on where and how to start their conversations.
You mentioned providing good and complete data to the teams. How are you doing that?


Taylor: The biggest thing we want to accomplish with our data is to validate that an account is worth our reps' time.
First and foremost, we have automated processes set up to pull key firmographic data into our Salesforce accounts. For us, we focus on vertical market, web traffic information, location information, and employee and revenue thresholds. These data points are foundational in how we assign accounts to reps.
Even if we get strong accounts from G2 Buyer Intent, we make sure we have a full picture of the account's technographic and firmographic information so we can be confident that they're a good fit for our team to pursue.
When you pair strong firmographic information, with technographic data, and overlay a G2 Buyer Intent signal like the account has been viewing an alternatives page, that gives us an indication that they might be looking at making a switch to a new provider. In turn, Buyer Intent has become a great way for our teams to prioritize outreach to prospects who are likely already open to having a conversation.
How are you currently leveraging G2 Buyer Intent?


Stephanie: There are two main ways we leverage intent signals. The first, is pretty simple. We have specific notifications set up for our SDRs and sales reps to get notified when signals are occurring from their accounts. It's a quick and easy way to help our sales teams prioritize outreach while also providing them a direction for their messaging.
The second way we use Buyer Intent is by appending the intent data into Salesforce to be used by Taylor to expand our addressable market. And because the data is sourced from G2, our reps can use it to contextualize the conversations and outreach they're doing. Taylor has created a unique process that has worked really well for Digital River. We've been able to expand our addressable market in the most thoughtful and scalable manner.
How do you use G2 Buyer Intent to expand your addressable market?

Taylor: Each week, we receive a CSV with all of the identified Buyer Intent companies from G2. If we see accounts that are not already in our Salesforce, I go through a process to verify that they're part of our ideal client profile, we enrich it, and then assign it to our reps.
We really focus on making sure our data remains clean and relevant for our teams. When we're adding new companies into our system, I leverage a couple tools to get additional technographic information and ensure it's a complete account that our teams can work.
The steps I follow include:
We receive a CSV file from G2 with all of the accounts and intent signals
Uploading and merging the G2 Buyer Intent data with other data tools to gather additional firmographic and technographic information.
Scrubbing the accounts in bulk. For example, I won't add companies with an Alexa ranking above a certain threshold or an account that's in an irrelevant category. This small step helps us make sure we're continuing to add qualified accounts to our database, quickly and efficiently.
Finally, once we've cleaned and created the new accounts, I map the G2 intent activity to each account and assign them, where possible.
Stephanie: Inundating our sales teams with too many accounts can make it difficult to prioritize and choose where to spend time prospecting. G2 intent data coupled with an enrichment process Taylor has developed has helped make sure we're keeping our database at a high quality standard.
Do you add Buyer Intent data to your existing accounts?


Taylor: Yes! We've got a pretty cool automatic mapping process within Salesforce that the G2 team helped us set up. I pull a report in Salesforce on a field called 'G2 Visiting Organizations.' Through our G2 integration, I mass append all intent activities through the data loader. These signals are then available for our sales and SDR teams to access and see.
Stephanie: Right. We used to manually match Buyer Intent to our accounts, which again, is not scalable for a bigger pool of accounts we're working. This integration has helped us add Buyer Intent to tens of hundreds of accounts automatically and we've also been able to expand our total addressable market quickly and confidently.
How many accounts have you added to your addressable market in the last year?

Taylor: We've added 4.6K new accounts (4% of all accounts) to our addressable market through Buyer Intent with little additional effort on my end. This is a substantial growth as all of these accounts have originated from one source, G2. To get this quantity of quality accounts from a single source is impressive and helps us expand our addressable market more quickly and consistently.
Do you have a messaging strategy that aligns to G2 Buyer Intent signals?


Stephanie: We typically don't want our SDRs to use a message like: "Hi, we saw that you just looked at our G2 profile page and I'm reaching out to see if I can answer any questions." We want our teams to reach out with value and a personalized message.
The demand gen team has a library of pre-made cadences and messages for our SDR teams to use. They encourage the SDRs to use these messages and frameworks as a starting point and tailor their outreach based on the other information they have access to in the data profile, like the e-commerce platform a prospect might be currently using.
When our SDRs reach out to prospects, they take advantage of every piece of intel they can get their hands on and G2 Buyer Intent is an important part of the story about a prospect.
Why is it important to align a messaging strategy to the process you've created on the rev ops side?


Taylor: We learned that to make Buyer Intent actionable, we needed to marry the process with a strong and thoughtful approach to messaging.
Intent is never going to be a silver bullet and you shouldn't take it as such. Just because you have G2 on an account, you also need to have a strategy built around it to make the data truly actionable and valuable. If you think through how you get the data to your reps and then how they're supposed to use it, you're going to set yourself up for continued success.

We found it extremely valuable to map out how G2 Buyer Intent would fit into our ops strategy and automate those processes. Once you have that foundation, it's easier to get quality accounts in the hands of your reps as quickly as possible and set them up with the contextual information to have a relevant conversation.
On the note of success, how do the revenue ops and marketing teams measure success with G2?

Stephanie: What we really care about is: Did we get a conversation started because a prospect conducted some type of behavior on G2? (such as looking at our category page, looking at our profile page, or comparing us to a competitor).
Additionally, we also track if an opportunity is in flight and they've looked at our G2 profile, category page, etc. Even if a company in opportunity was not originally sourced from G2, it's still a very valuable touchpoint we want to track.
A G2 intent signal influences how an SDR or a sales rep might communicate to a prospect, based on the behavior that's been observed. It doesn't matter where in the process someone visits G2 and has intent signals sent to us. We want to see how many deals are actually leveraging G2 information and how it's influenced our demand generation efforts and closed deals.
What percentage of Digital River deals have at least one interaction with G2?

Taylor: Currently, about 23% of our open deals have at least one G2 touch, and 28% of our won deals have had at least one G2 interaction which is pretty impressive. G2 has definitely been an important channel for us in terms of addressable market expansion, account quality improvement, and overall deal influence.
Any last pieces of advice to share with other rev ops teams?


Stephanie: I think one last thing I'd like to share is: if you're a rev ops team that focuses your efforts on account-based initiatives, Buyer Intent is an incredibly valuable tool to give your teams real-time insights. Coupled with technographic and firmographic data, those context details about a buyer's intent to purchase have helped our sales teams become more effective in their communication and outreach practices.
What G2 can do for you
Thoughtful and streamlined processes and alignment between rev ops, sales, and marketing is key, as seen by the success of the Digital River team. Thanks to an intuitive approach and a well-executed and managed process from the rev ops team, the Digital River sales and SDR teams are able to have access to more accounts and more quality data.
Have you engaged your rev ops team members about G2 and the Buyer Intent you currently (or will potentially) receive? Get them involved in the conversation sooner rather than later! Find out more about what G2 offers here.
Bios: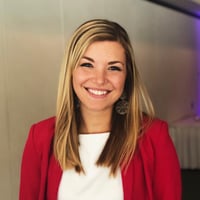 Taylor Johnson is a Revenue Operations Analyst at Digital River, supporting the Go to Market organization through lead and account-based processes, addressable market analytics and expansion efforts, and managing day-to-day relationships with various technology partners. Taylor started as an Intern at Digital River and quickly came to love the Revenue Operations function, combining a degree in Marketing with her passion for innovative and operational strategic thinking. Since returning to Digital River following graduation from University of Wisconsin – Eau Claire, Taylor has been heavily involved in aligning and scaling the sales addressable market and processes to Digital River's recent pivot.
LinkedIn: https://www.linkedin.com/in/taylorpjohnson/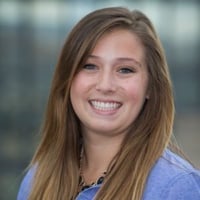 Stephanie Ryan is the Senior Manager of Revenue Operations at Digital River, where she oversees process improvement, reporting & analytics, sales training, and the technology stack. Stephanie collaborated in building the Revenue Operations team from the ground up, transforming a simple Sales Operations role into a true strategic function for all revenue generating teams including demand generation, partners, sales, sales development, and customer success. She has a strong background in sales operations, training, and sales enablement in tech companies from startups to Fortune 100's.