Imagine if you asked for someone's address, and they simply responded, "Chicago".
That's not very helpful, is it? Chicago spans 234 square miles with a population of more than 2.7 million people. Sure, you might eventually find the address, but only after you unnecessarily wander the city trying to find the right person.
Tracking down prime contacts within an account can feel a lot like knocking on random doors in a big city. Luckily, implementing an intent data marketing strategy can help you cut through the noise and connect with key decision-makers.
Ready to turn your account-level data into actionable, useful contact information? Learn how intent data supports revenue teams and helps craft a winning content strategy to guide buyers down the funnel.
What is intent data marketing?
Intent data marketing is a strategy that focuses outreach efforts on accounts that are in the market to buy a specific product based on information derived from your buyer intent data provider.
How B2B intent data supports marketing and sales
Buyer intent data provides critical insights to support every department's initiatives. The goal is to implement intent data marketing tactics into every revenue-focused teams' strategy to make the sales cycle more efficient and drive revenue growth.
Intent data is essential for marketing and sales teams looking to reach in-market B2B buyers at the right time with highly personalized and relevant messaging. It helps take the guesswork out of understanding the buyer's journey and intent.
Buyer intent data helps revenue teams:
Identify in-market accounts that are actively researching similar solutions
Source contact information for key stakeholders within these accounts
Craft personalized content that specifically addresses the contacts' needs and pain points
Target paid ads on search engines and social media that help guide these contacts down the sales funnel
Prevent churn by regularly checking the pulse of existing customers
Intent data marketing helps companies connect with in-market accounts, educate buyers on the product, and in turn, promotes loyalty and prevents churn. But to do this, you must learn how to take account-level intent data and turn it into actionable contact information.
Tip: Shopping for intent data vendors? Sell more, more often, with the most powerful intent data on the market. Learn more about G2 Buyer Intent.
Account-level vs. contact-level data in B2B marketing
First, let's dissect the core difference between two words often used interchangeably: accounts and contacts.
An account is a company or organization you want to sell your product or services to. Account-level data may uncover information like company name, industry, and geographic location.
A contact refers to an individual or individuals at a company whose contact information is in your database. Sourcing contact-level data is important because it provides critical information, including names, job titles, phone numbers, and email addresses.
It's common to have multiple contacts on a single account. This makes sense, considering that the average B2B purchase decision involves 6.8 people. Since contacts are generally decision-makers or influential within their organization, it's important to tailor email marketing campaigns that speak to their specific needs.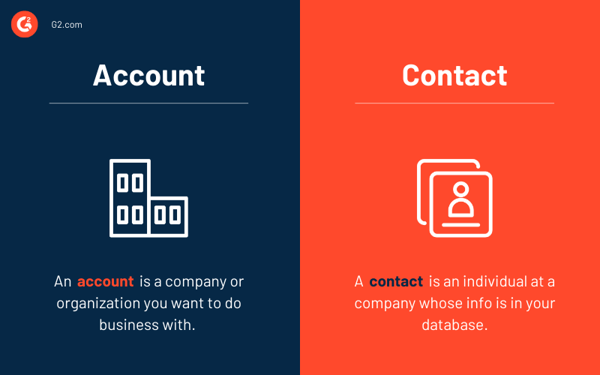 Types of intent data signals to watch
G2 Buyer Intent aggregates real-time data to show you which accounts are researching software solutions. You can see which companies are actively viewing and comparing your G2 profile, making it easy for you to nail your outreach and nurture campaigns.
Below are the five types of G2 Intent Signals:
G2 Profile Visits signal when an account visits your profile page on G2.com
Sponsored Content Visits signal when an account visits a competitor page displaying sponsored content
Category Page Visits signal when an account visits your software category page on G2
Comparison Page Visits signal when an account runs a comparison between you and other vendors
Alternatives Page Visits signal when an account looks for alternatives to your solution or sees you as an alternative to another vendor
Once you've identified these in-market accounts, you must pinpoint the right contacts at the company. From there, you can begin crafting a targeted, personalized content strategy to seamlessly move potential buyers down the funnel and ultimately seal the deal.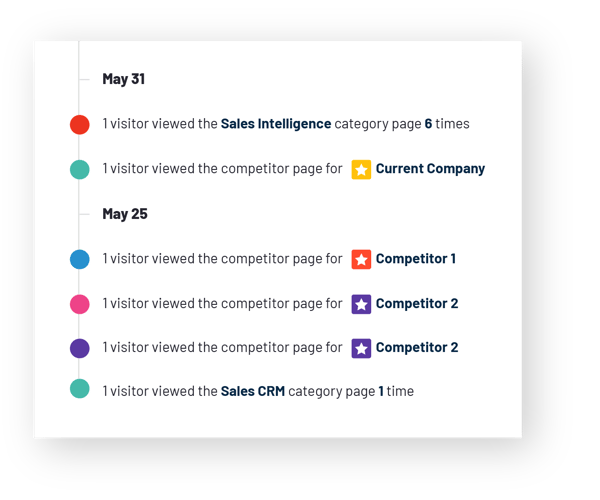 G2 Buyer Intent Activity
Using intent data to map out your data-driven content strategy

Not only can you use buyer intent to identify in-market accounts, but you can continue to leverage your B2B intent data as you build relationships with contacts and guide them through the funnel.
Let's say your G2 intent data shows that a user who works at Big Box, one of your target prospects, viewed your profile and visited your software category page. This is account-level data.
Your marketing team retargets this account with relevant gated content. The user fills out a form to access the content, providing you with the full name, job title, email address, and phone number of someone at Big Box. This account-level data is now contact-level data.
Intent data marketing tactics are most effective when paired with high-value content. That's why you need to know how to craft a winning content marketing strategy based on your G2 Buyer Intent so you can transform account-level data into useful contact information.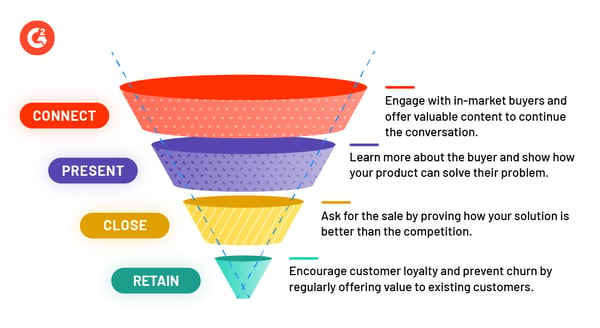 Phase 1: Connect
In this phase, the buyer has identified their issue and is actively researching solutions. The goal is to connect with your ideal buyer and provide educational content that answers their questions about your solution.
Traditionally, top-of-the-funnel (TOFU) marketing efforts are focused on prospecting and lead scoring. However, intent data gives you the power to skip the lead generation process and engage directly with buyers who actively show purchase intent.
G2 intent signals to look out for:
Category Page Visits: Shows accounts actively looking at your software category on G2. This implies the buyers are aware of their needs but have just begun researching solutions.
G2 Profile Visits: Signals that an account visited your G2 profile. The account is likely reading reviews and learning more about your product.
Tip: Buyers at this phase are in research mode. Your content should answer "how can I solve my problem?" and "what is the solution?".
Many companies leverage account-based marketing (ABM) platforms to retarget these in-market accounts. You can even use G2 Buyer Intent's ABM integrations to seamlessly deliver relevant, timely ads to high-priority accounts.
Connect with these accounts and share your product's value, so you can identify which ones are a good fit for your product. The buyer is looking for answers, and their content consumption habits will help them down the funnel.
Content to use at this stage:
Blog posts: Educational content that introduces the readers to high-level concepts and ideas but is not overtly promotional.
Videos: Engaging content that shows how the product benefits the buyer.
Reviews: Social proof to help build trust by inviting potential customers to learn about your product from their peers.
Use case: Connect with contacts at target accounts
Imagine your product is a customer relationship management (CRM) platform. You can use the following content types for demand generation to educate and engage in-market accounts identified by intent data:
Blog post: "How CRMs Help Build Strong Customer Relationships"

Goal: Show the buyer how a CRM can solve their problem

Video: "The Best Way to Organize and Manage Your Customer Data"

Goal: Address a specific pain point the buyer is looking to solve

Social proof: "What Industry Leaders Are Saying About Acme's CRM Tool"
Phase 2: Present
Once you connect with the contact and capture their attention, focus on building a meaningful relationship and solid customer profile. The goal at this stage is to demonstrate how your product aligns with the buyer's unique needs.
You know what the buyer wants, so explain how your product can solve their specific challenges. Gather social proof to help support the idea that your solution is the best solution. Remember, the buyer is still shopping and learning.
G2 intent signals to look out for:
Alternatives Page Visits: Shows that an account is looking at alternatives to your solution or for another vendor as your alternative. This implies the buyer wants to see what similar products are available in the market.
Comparison Page Visits: Signals when an account runs a comparison report between you and other vendors. This conveys the buyer is evaluating solutions and discovering different features for each product.
G2 Profile Visits: Signals when an account visits your G2 profile page. This means the buyer is returning to your profile to learn more about your product and evaluate reviews.
Tip: Buyers at this stage are evaluating their options. Your content should answer "how does your product work?" and "how will it benefit me?".
Since the buyer is looking for the right solution and evaluating options at this phase, you must work to nurture them and build trust. As you learn more about the buyer's needs, you can start creating content for retargeting campaigns.
This content should be gated, requiring the user to provide contact information in exchange for access to the content. Gating this content will help you identify specific contacts within the account to help you personalize your outreach accordingly.
Content to use at this stage:
Reports: Show that you're a leader in your industry by sharing reports you rank on.
Whitepaper: Provide highly informative content that supports the reader's goals.
Guides: Educate the buyer with engaging and actionable insights.
Use case: Present a solution to the contacts' problems
Now that you've sourced contact-level data, it's time to show the buyer that your product is the right solution for them. You could use the following content types to support this messaging:
Report: "Acme Ranks #1 CRM on G2's Best Software List"

Goal: Position the product as a leader in its space

Whitepaper: "How to Craft a Winning CRM Strategy"

Goal: Provide valuable, actionable steps for the buyer to follow

Guide: "How to Easily Manage Customer Info"

Goal: Educate the buyer in an engaging, easy to understand format
Phase 3: Close
The buyer has shortlisted their options and is now ready to make a decision. Important factors that may influence their decision at this stage include pricing, features, and perceived value. Address your contact's pain points, keeping in mind that if multiple decision-makers are involved, you'll need to speak to each of their needs.
Make sure your sales team is prepared to handle objections and showcase how you differ from your competitors. This means you need to be in tune with the buyer's specific needs so you can add as much value as possible to help close the deal.
G2 intent signals to look out for:
Comparison Page Visits: The account runs a comparison report between you and another vendor on their shortlist. This implies the buyer is making final considerations from select vendors.
G2 Profile Visits: The account is looking at your reviews as part of their final consideration process. This implies the buyer is looking for specific use cases and social proof to help sway their decision.
Tip: Buyers at this stage are looking to make a decision. Your content should answer "why is your solution better than the others?" and "what else can you offer?".
Continue to build a relationship with your contacts and guide them down the funnel with highly personalized content. The goal at this phase is to help the buyer make a confident purchase decision.
Content to use at this stage:
Competitive comparisons: You know which vendors the buyer is considering, so show them how you stack up against the competition.
Case studies: Show the buyer how other similar companies leveraged your product to gain impressive results.
Free demos and trials:

Whether it's a video tutorial or live demo, now is your chance to show the buyer exactly what they can expect if they choose your product.
Use case: Close the deal with personalized, targeted content
As a top contender for the buyer, it's time to focus on the key differentiators that make your product stand out from the rest. The following content types can help solidify the buyer's decision:
Competitive comparisons: "Acme vs. Big Box: How Do They Compare?"

Goal: Provide a side-by-side comparison for products you know the buyer is researching on G2

Case studies: "Stark Industries Increases Leads by 85% with Acme's CRM Platform"

Goal: Share how other companies have found success with the product

Demos and trials: "Try Acme Premium Free for 30 Days"

Goal: Show the buyer exactly what to expect from the product
Phase 4: Retain
Retention is now more important than ever. Just because you close a deal doesn't mean you'll stop nurturing the account. In fact, existing customers are 50% more likely to try new products and spend 31% more than new customers.
Focus on fostering relationships and engaging with key account contacts and stakeholders in this phase.
G2 intent signals to look out for:
Comparison Page Visits: The account runs a comparison report to see how other solutions compare to yours. This implies the buyer is open to switching to a new solution come renewal time.
Alternatives Page Visits: The account looks at alternatives to your solution. This implies the buyer is unhappy with your solution and is seeking other options.
Tip: Even existing customers need to know the value of your product. Your content should answer questions like "how else can you help me?" and "why should I continue using your solution?".
Leverage your intent data to create personalized, relevant content that speaks directly to your customers' ongoing needs. Strong relationships encourage brand loyalty, which can help stop customer churn.
Content to use at this stage:
Onboarding assets: Make sure your accounts are getting the most out of your solution with proper onboarding and setup material.
User guides: Continue to educate your customers about your product with helpful tips and how-to guides.
Product updates: Let your customers know when you release a new feature or implement feedback from user reviews.
Use case: Retain accounts by continuously offering value
Continue to nurture the account post-sale with added value whenever possible. You can actively engage and support existing customers with the following content:
Onboarding assets: "How to Make the Most of Your Acme CRM Account"

Goal: Set the customer up for success during the onboarding stage

User guides: "4 Acme CRM Features You Need to Know"

Goal: Educate customers about the best ways to use the product

Product updates: "You Spoke, We Listened: What Improved in Our Latest CRM Update"

Goal: Show customers that the company values and implements their feedback
Take the shortcut
Intent data doesn't just direct you to the right place – it puts you right on the doorstep of the people you want to connect with.
Every marketer and salesperson should be equipped with the right tools to successfully and efficiently turn account-level demographics into B2B sales contacts. That's why intent data is a no-brainer for companies looking to identify in-market buyers and craft the right type of content at each phase of the funnel.
Knowing how to leverage your third-party intent data to craft personalized content is key. Otherwise, you'll wind up wandering the streets of a big city with little direction.
Dish out relevant, timely ads to the accounts that matter most. Bring G2 Buyer Intent data into your ABM platform today.
---
This article was originally published in 2021. It has been updated with new information.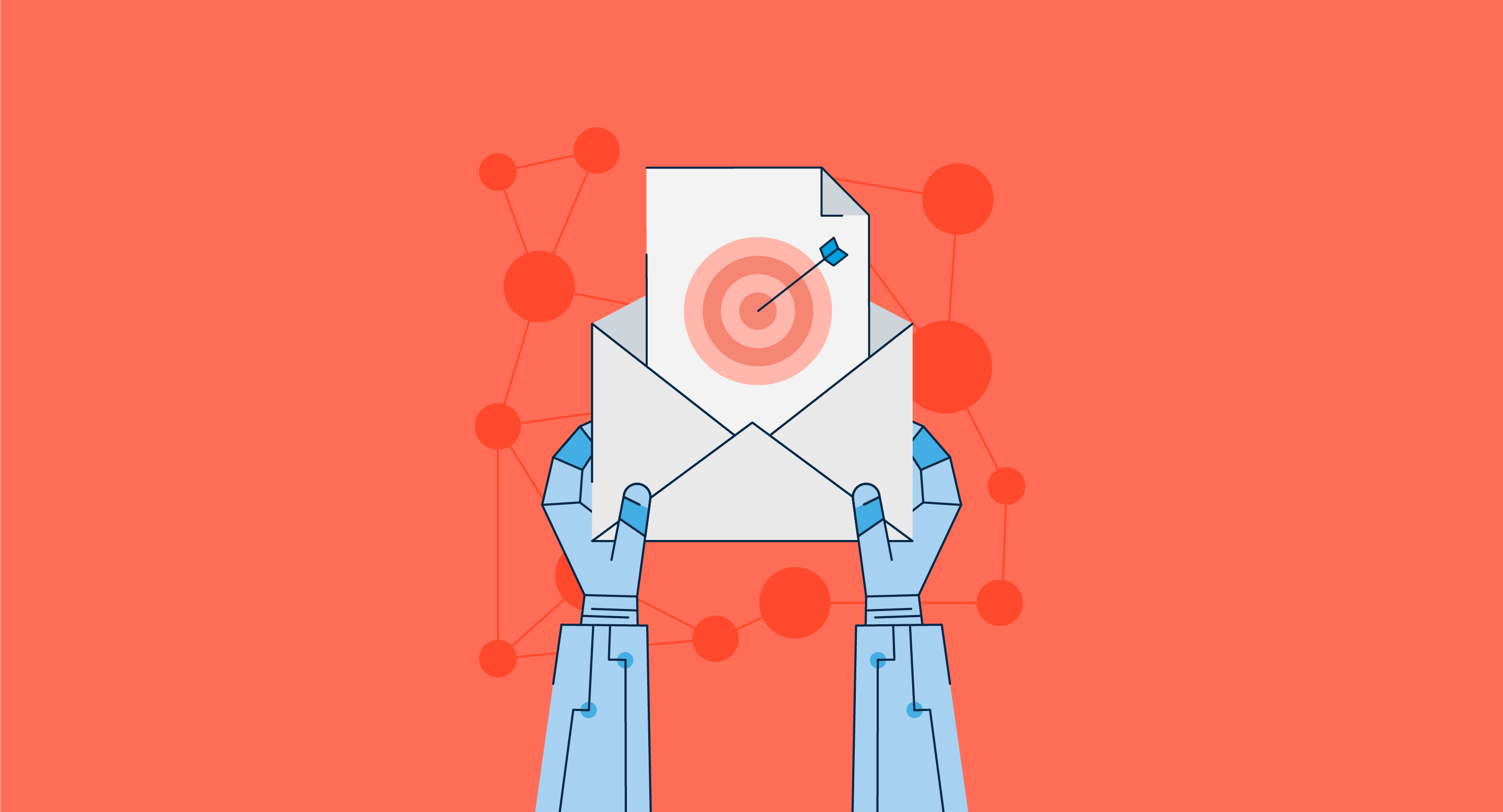 ABM, powered by G2.
Activate any of our ABM integrations and dish out timely ads to the accounts that matter most using G2 Buyer Intent.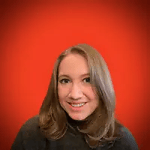 Brittany K. King
Brittany K. King is a Content Marketing Manager at G2. She received her BA in English Language & Literature with a concentration in Writing from Pace University. Brittany's expertise is in supporting G2 products and sellers, focusing specifically on Buyer Intent data and Review Generation. After 5pm, you can find Brittany listening to her extensive record collection, hanging with her dog and cats, or booking her next vacation.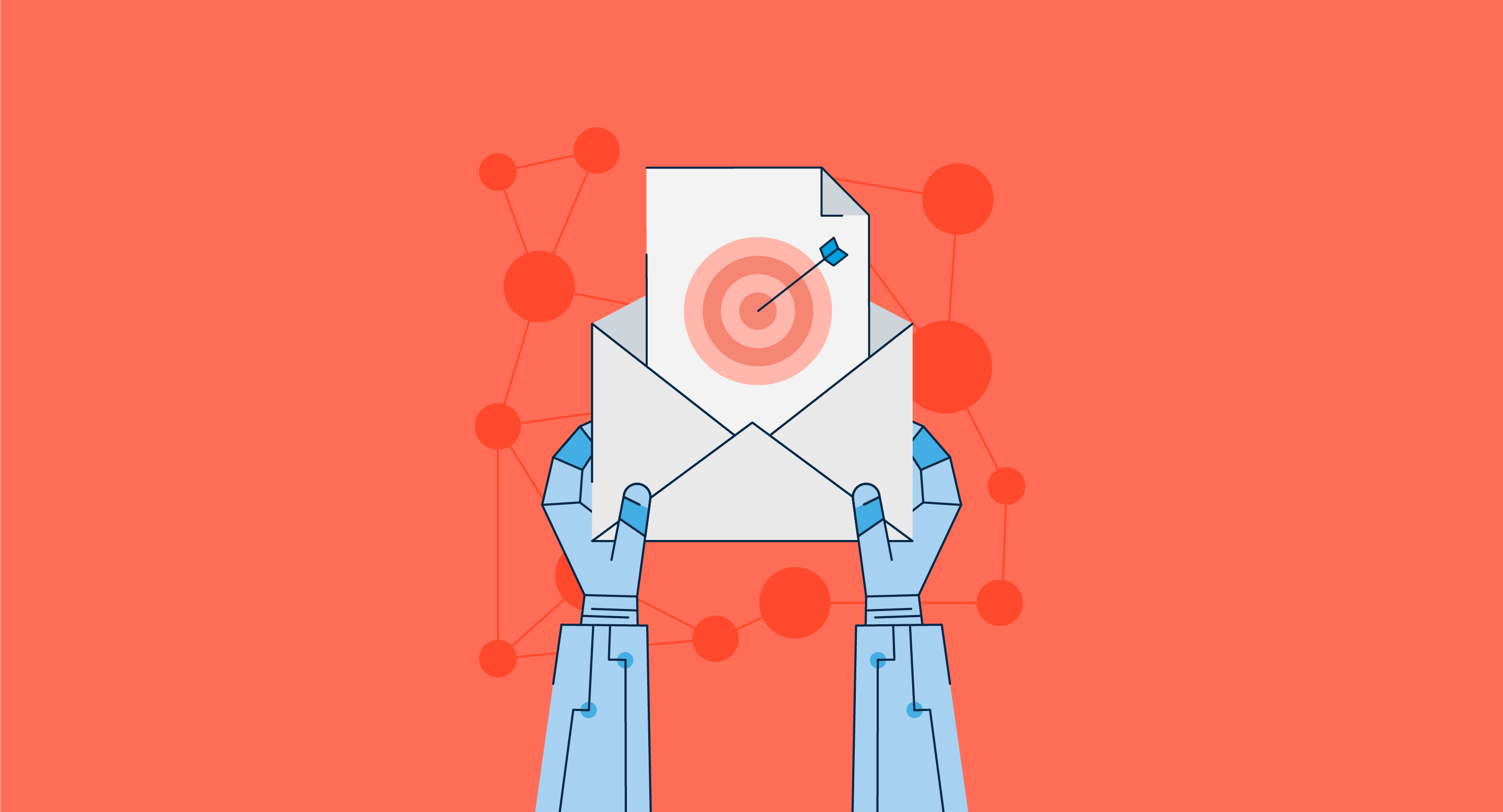 ABM, powered by G2.
Activate any of our ABM integrations and dish out timely ads to the accounts that matter most using G2 Buyer Intent.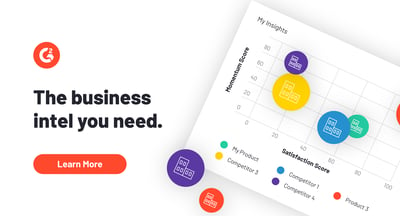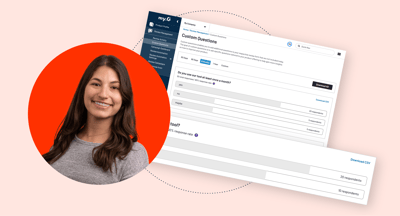 Marketing
Product updates are always met with excitement, possibility, and a whole lot of questions....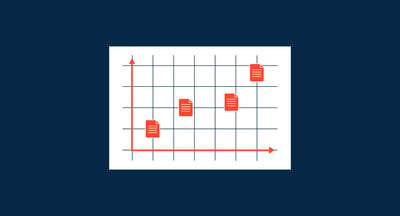 Marketing
Before becoming a product marketer, I started my G2 journey in customer success.