2021 Sales Consult Playbook: Building Trust at Every Stage of the Buyer's Journey
June 16, 2021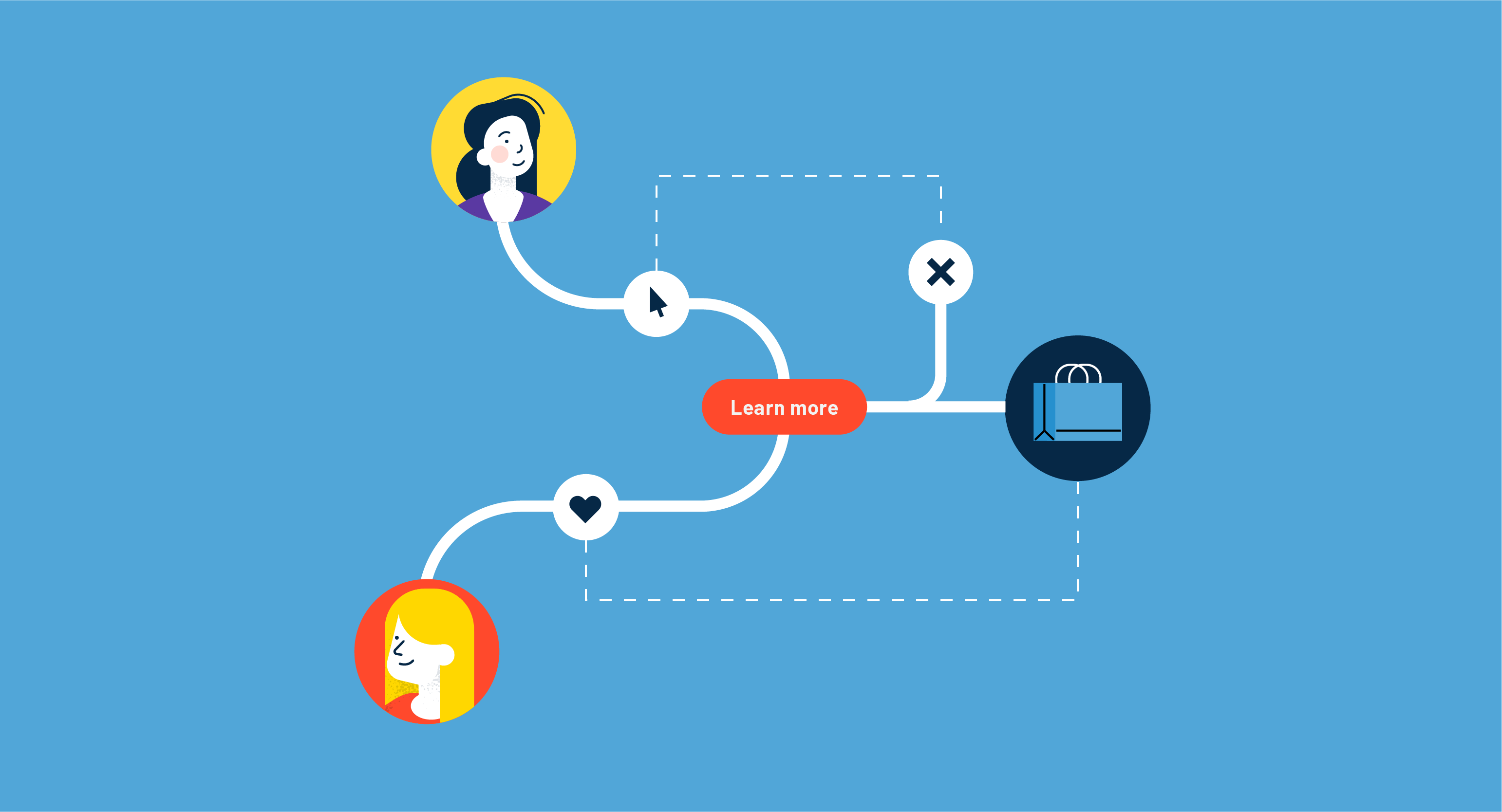 Building trust with today's leery buyers seems impossible.
Buying behaviors, preferences, and consumer demands have drastically changed over the course of the last year. And at the forefront of that change is how buyers expect (and want) companies to sell to them.
Trust is one of, if not the most, important factor in any business relationship, yet building trust is not an easy feat. In fact, 67% of adults globally say they have higher expectations for brands than they did in the past.
This means traditional methods of gaining trust just won't work for modern buyers.
In this article, you'll learn how sales teams are pivoting their strategies to increase transparency and build trust with the most discerning audience ever: the 2021 buyer.
Why is the buyer's journey important?
In order to implement effective sales and marketing strategies, you must obtain a strong understanding of your customer's buyer journey. When you provide value at every stage of the buyer's journey, you are helping to build a relationship with consumers that may ultimately lead to a purchase decision with your company.
The crisis of trust
Here's the thing: customers don't just want to like a company, they want to trust a company.
Today's technology-driven world has us trapped in a never-ending news cycle. While the easy access to information has helped consumers stay informed, it also provided them with a front-row seat to every failed ad campaign, public relations stunt, and company scandal imaginable. The constant exposure to these wrongdoings has naturally made consumers more untrusting.
According to Inc., people are more likely to do business with a company they trust but don't necessarily like than with a company they like but don't trust. Even the most attractive brands with cutting-edge products will lose customers if they fail to build trust.
Put simply, trust trumps likeability for the modern consumer.
Trust factors
Factors that help build trust between a company and consumer:
Authenticity: Interactions with the company feel genuine and not artificial or automated. The company is comprised of real people who care about and are willing to assist the customer.

Social proof:

Other consumers have openly shared their experiences with the company via social media, blogs, forums, or third-party review sites.
Response to global events: The company does not ignore social and political issues important to its consumers. Company morals and values are openly shared with potential and existing customers.
Security & privacy: Consumer data is secure and protected by the company in accordance with legislation such as the General Data Protection Regulation (GDPR) and California Consumer Privacy Act (CCPA).
Face-to-face interactions have historically helped brands build trust with customers. Seeing something in person would help the product or service seem more "real" to the buyer, thus solidifying the legitimacy of a brand or product.
However, this factor of trust was nearly diminished in the wake of the COVID-19 pandemic. Now we're living in a hybrid world with part of the workforce back in the field and the other part permanently remote. For some, in-person interactions are the only way they built trust – and stripping away their ability to do so in person proved detrimental.
So how can companies battle this crisis of trust? Gone are the days of relying on in-person interactions to create strong relationships. Instead, trust has to be built on a strong foundation of the various factors meaningful to your buyer.
75%
of respondents agree that gaining a prospective buyer's trust is getting more difficult.
Source: G2 Buyer Trust Survey
Shifts in the buyer's journey
The buyer's journey begins when a person or organization recognizes they have a problem. This leads them down a path of researching, evaluating, and comparing various solutions so they can ultimately make an informed decision.
Although it can be broken down further, the buyer's journey always consists of these stages:
Awareness: The buyer has recognized a problem or challenge and is trying to pinpoint the issue.
Consideration: The buyer has identified the issue and is ready to explore and compare all potential solutions.
Decision: The buyer has shortlisted all of their options and is ready to make a purchase decision.
Nurture: The buyer has made their decision but continues to receive support and relevant information post-purchase.
This basic framework of the journey explains how the buyer travels from problem to solution. But just as the world changed at the drop of a hat, so has the buyer's journey.
First, it's important to recognize that the actual buyer is rapidly changing. Millennials, aged 25 to 40 years old in 2021, became the largest generation in the U.S. labor force in 2016. As Baby Boomers and Gen Xers begin to age out of the workforce, purchasing power is quickly being transferred to Millennial and Gen Z consumers.
Unsurprisingly, younger generations possess different values and buying behaviors. Compared to their older counterparts, they are overall more technologically competent, socially engaged, and concerned with sustainability – factors that were accelerated even more by the pandemic.
The transfer of power to Millennials and Gen Z has directly impacted the buyer's journey. Recognizing this shift will help you better understand your customers' needs, the issues they care about, and how you can help support them at every stage of the journey.
Key shifts in the buyer's journey:
New buying destinations: Buyers are more likely to discover new products or services online, not in person. Nearly all of their research, comparisons, and conversations are conducted online.
New principles: Buyers are socially aware and sustainably-minded. They care more about a company's ethics, culture, and societal involvement than they do about analyst reports.
New preferences: Buyers have new needs for a technologically driven world. Online buying options are plentiful, product reviews are more in-depth, and companies are more accessible to fit their digital needs.
New expectations: Buyers will not support a company simply for their solution. They want to know their purchasing power is going toward organizations with similar values.
What it means to be a salesperson in 2021
We know the 2021 buyer has high expectations, but what does this mean for today's salesperson? For starters, sales teams need to take a step back, consider how the buyer's journey has changed, and reassess strategies from there.
Sales reps should be focused on building out and continually optimizing the customer experience. Buyers are largely channel-agnostic, and sales teams should be too.
"It's not about how we sell, it's how we can help them to buy."

Henrique Moniz de Aragao


Vice President EMEA at G2

Channel-agnostic is the idea that the channels you utilize are less important than the journey the buyer goes on with your company. Sales teams that are channel-agnostic don't care where customers research their company or how they prefer to communicate so long as they are presented with the proper resources along the way.
Being channel-agnostic will give you the ability to quickly and effectively adapt to your customer's needs, no matter the sales channel or stage in the journey.
5 ways to adjust to the shifting buyer's journey
In 2021, salespeople must:
Assess whether the company is aligned on important trust factors
Relearn the buyer(s) and their behavior
Understand the buyer's current challenges
Provide the buyer with resources at every stage of the journey
Align in-person and online channels to improve the buyer's experience
Building trust at every stage
The buyer's journey is not always linear, especially in the B2B world. Therefore, the buyer is likely to hop around different stages as they travel through the journey. Simply put, you cannot afford to miss opportunities to build trust at every stage of the buyer's journey.
Stage 1: Awareness
The awareness stage is when the buyer has realized a challenge they face and is looking to identify the underlying issue. For example, a buyer may acknowledge their team is missing project deadlines but is still trying to figure out the best way to improve processes.
The buyer is likely to come across your solution organically at this stage. This means your company needs to have a strong online presence in order to catch the buyer's eye.
Here's how you can build trust at the awareness stage:
Create a strong online presence. The best way to get in front of the buyer is to permeate the

various sales channels

they use. You'll likely utilize both organic and paid strategies to achieve this.
Tell a story. Use your website, blog, and social media to share your brand's story. Authenticity is key since you want to show the buyer that your company shares the same values.
Present a solution. Recognize the challenges your buyer is facing and explain why your product or service is the best solution.
Stage 2: Consideration
When the buyer enters the consideration stage, they've identified the root cause of their challenges and are ready to start researching potential solutions. Buyers in this stage are ready to consume educational content on the solution. They will also seek out the advice of others to help shortlist their options.
For instance, during awareness, the buyer recognized their team misses important deadlines. By the consideration stage, that buyer has decided to research project management software as a solution.
Build trust at the consideration stage with:
Social proof. People don't trust companies, they trust other people. Buyers seek validation from others via case studies, social media engagement, and

third-party review sites

.
Comparison guides. Buyers at this stage want to know how your company is different from others. Show the buyer how your company stacks up against the competition.
Specific use cases. Personalize content to the buyer so they get a clear picture of how your solution can work for them. Don't just talk about your solution's features, explain how it will benefit the buyer.
88%
of customers trust online reviews as much as they trust a personal recommendation.
Source: Invesp
Stage 3: Decision
By the time a buyer reaches the decision stage, they've shortlisted their options and are ready to make a purchase. A lack of trust can make or break a deal at this stage of the journey. If your company doesn't align with the buyer's core trust factors, they'll likely go with another option.
At this stage, our example buyer has narrowed their options to three project management systems and is now deciding which to choose.
Here is how to build trust at the decision stage:
Offer free trials or demos. Allowing buyers to interact with your product pre-purchase can help influence their decision. This helps your company stay transparent about the advantages and drawbacks of your product.
Work with the buyer's needs. Provide coupons, discounts, or pricing flexibility when possible. This shows the buyer that you actually care about their needs, not just their money.
Update your security standards. Data protection is top of mind for today's buyers. Revisit your company's security and privacy to ensure your company is in compliance with standards.
Stage 4: Nurture
The buyer's journey doesn't end just because an order was placed. The nurture stage takes place post-purchase for the company to build a lasting relationship with the customer.
For instance, let's say our buyer finally purchases a project management system. The company should continue to provide support even though they've already "won" the sale.
Build trust at the nurture stage by:
Keeping your promises. Follow through with the promises you made during the early stages of the journey. If you can't fulfill a promise, be honest about the mistake and offer an alternative solution.
Checking in. Make sure your customer is happy and making the most of your product. You should regularly share company news and updates, including how your brand responds to social issues.
Providing value. Equip your customers with the tools they need to succeed. And remember: not every post-purchase conversation has to be an upsell opportunity.
Implement changes to foster trust today
Building trust at every stage of the buyer's journey requires an investment in time and resources. It's imperative to have the right tools and processes in place to continuously improve the buyer experience.
The pandemic uncovered a serious problem: businesses lack agility and often fail to properly map their buyers' journeys. So what can you do today to begin forming meaningful, trusting relationships?
Below are changes that sales leaders can implement now to see an immediate shift in their ability to connect with their prospects and customers.
92%
of consumers around the world trust non-paid, or earned media, above all other forms of advertising.
Source: Nielsen
Personalize the experience
First and foremost, you need to know your buyer and understand how they move along the buyer's journey. From there, consider all entry and exit points so you can prepare valuable content at every stage.
Every possible path along the journey should be examined, including obstacles and pain points. This will help you quickly recognize the buyer's difficulties and adjust accordingly.
Personalize the buyer's journey in the following ways:
Provide the buyer with content relevant to where they are in their journey
Work to optimize the timing of your multi-touch sales process
Interact with your customers across various channels, especially social media
Lead with user-generated content (UGC)
Social proof is non-negotiable for businesses battling to earn the modern consumer's trust. According to a study by the American Association of Advertising Agencies, only 4% of consumers believe advertisers and marketers practice integrity.
Like we previously mentioned, people trust people. Buyers require, on average, 40 online reviews before they believe a company's star rating is accurate. All user-generated content (UGC), whether it's positive or negative, is beneficial to your business.
Simply put, you need to double down on UGC, including:
Quality over quantity
Sales teams often implement spray-and-pray tactics, spamming the inboxes of their contact list and crossing their fingers for a response. Although it seems practical to try and connect with as many potential customers as possible, this strategy is usually counterproductive.
Salespeople should instead work on multi-threading deals rather than spraying and praying. Multi-threading means you involve as many relevant stakeholders within a company as necessary to close a deal.
Focus on quality, not quantity, by:
Utilizing buyer intent data and only targeting in-market buyers
Taking on fewer accounts to build higher-quality relationships
Involving as many stakeholders from each account as necessary
G2 Seller Solutions
Let your customers do the selling. Turn your G2 profile data and reviews into a source of credibility (and sales).
Market Profiles: Claim your free profile on G2 to promote your software or service on the world's largest B2B marketplace.
Review Generation: Launch a G2 Review Campaign and get your users to share authentic feedback about your products and services.
Buyer Intent Data: Learn what companies are researching your product, category, and competitors on G2 – then find the right person at that company to contact.
Content: License G2 reports, social assets, video reviews, and other content to help influence your prospects.
A matter of trust in 2021 and beyond
Buyers trust themselves. They trust their peers. But they don't trust you.
Being a likable company doesn't cut it for the 2021 buyer. Your corporate values need to align with consumers' values, and more importantly, you need to prove it. The buyer's trust has to be earned, and it doesn't always come easy.
To form strong relationships with prospects and customers, you first need to lay a solid foundation of trust. Equip your buyers with the tools and resources they need at every stage of the buyer's journey so they can make smart, informed purchase decisions.
Reassessing and revamping your buyer's journey is the only way to battle the crisis of trust.
Learn how to shift your sales approach with trust, transparency, and peer reviews from experts Henrique Moniz de Aragao (G2) and Amanda Georgoff (SalesLoft). Check out the final installment of our three-part webinar series The 2021 Consult.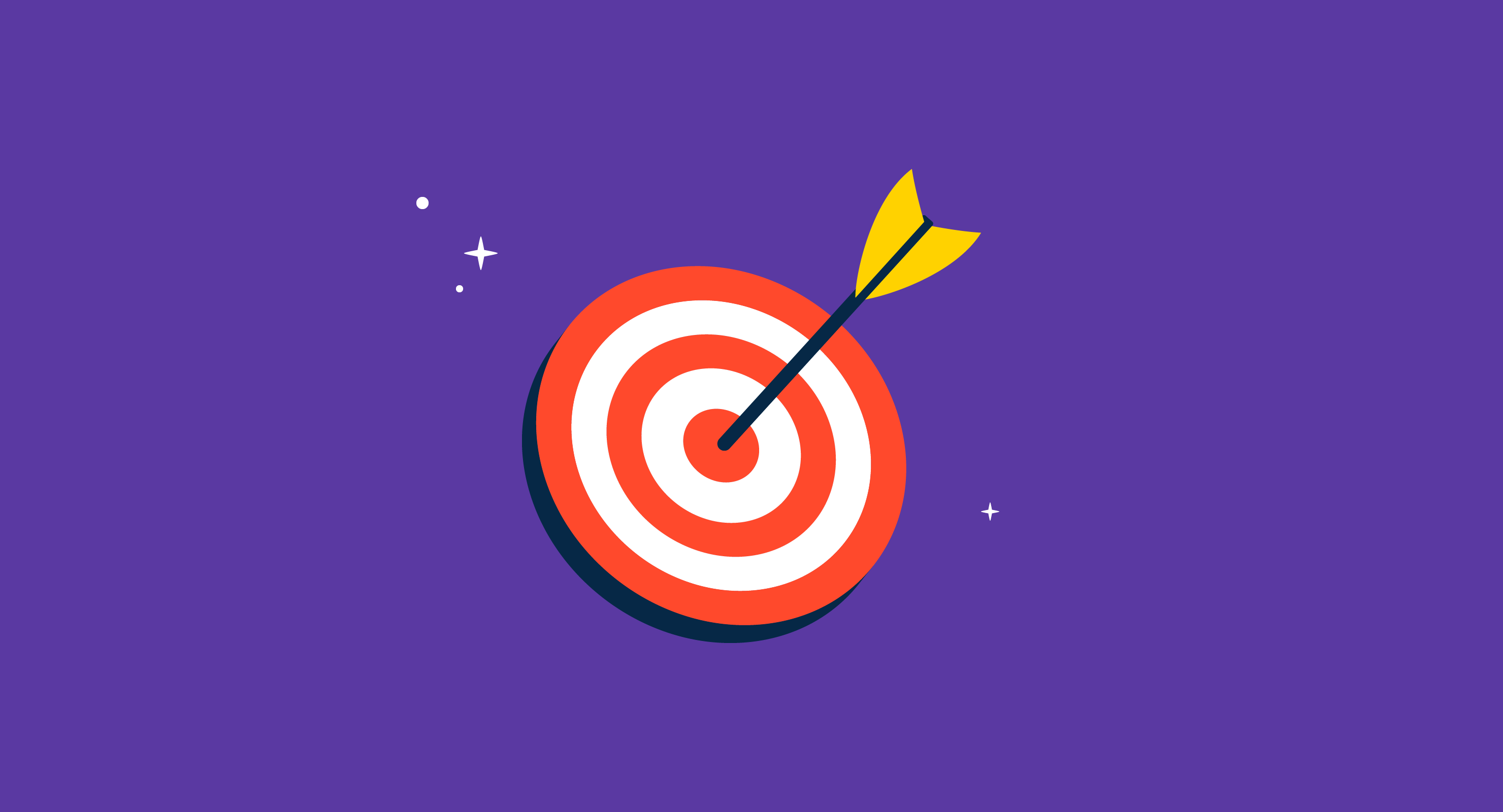 Sell smarter and close faster.
G2 Buyer Intent Data connects you with prospects actively researching your product and competitors.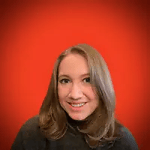 Brittany K. King
Brittany K. King is a Content Marketing Manager at G2. She received her BA in English Language & Literature with a concentration in Writing from Pace University. Brittany's expertise is in supporting G2 products and sellers, focusing specifically on Buyer Intent data and Review Generation. After 5pm, you can find Brittany listening to her extensive record collection, hanging with her dog and cats, or booking her next vacation.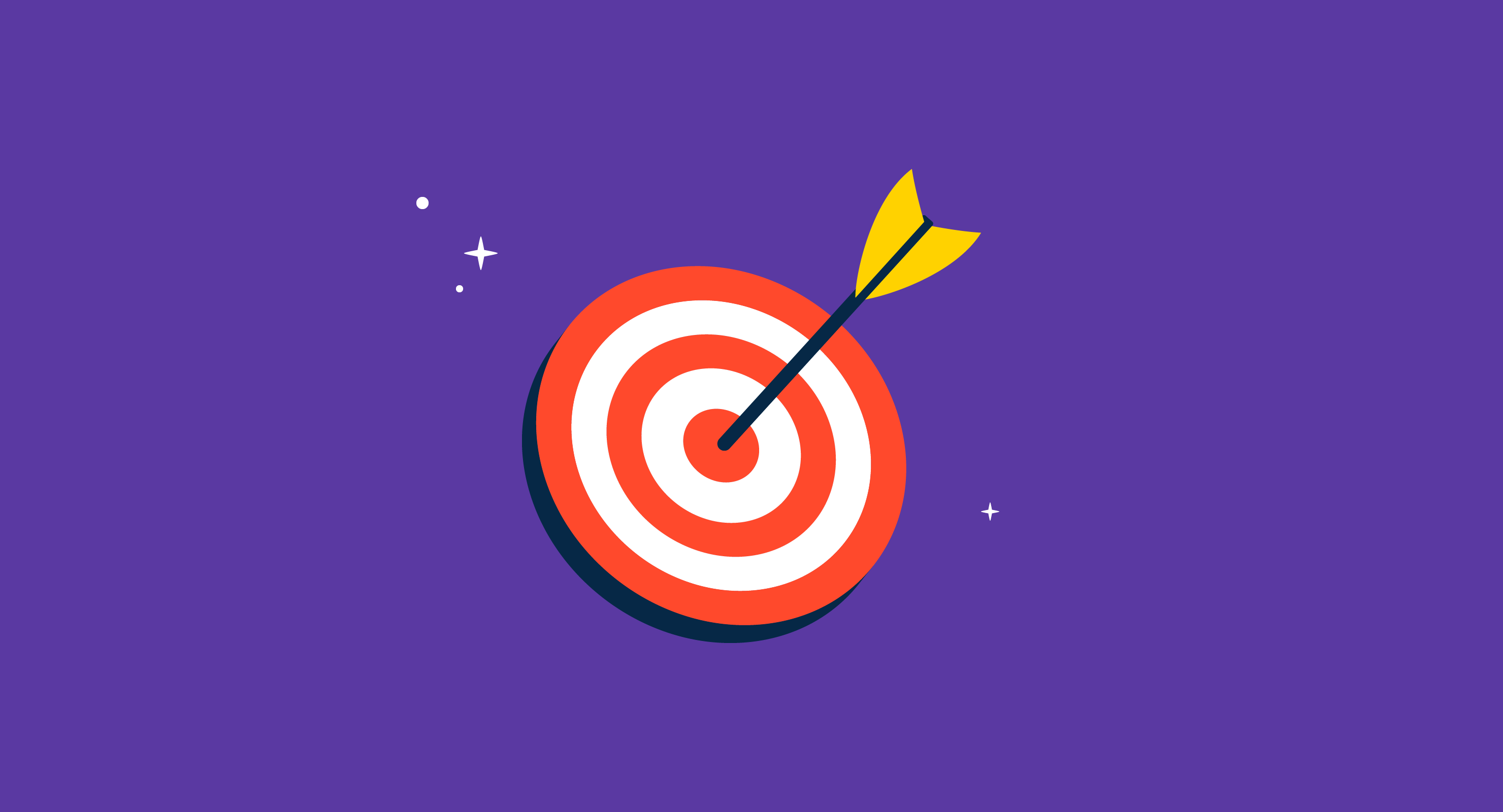 Sell smarter and close faster.
G2 Buyer Intent Data connects you with prospects actively researching your product and competitors.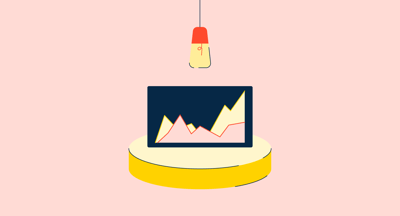 Marketing
Fact or myth: Great products don't need marketing.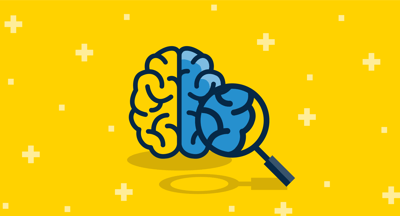 Sales
Congrats, you won a new customer! Don't breathe a sigh of relief just yet.