Create confidence.
Buyers can see through the fluff. Build credibility with an authentic review mix and convince prospects you're the right choice, hands down.
Good news about bad reviews.
Ensure you get the most from every review, even the negative ones. Implement response strategies to grow your visibility and market share.
Content that converts.
Customers who use G2-related messaging in campaigns have seen a 30% higher CTR. Integrate voice of the customer content across sales and marketing outreach and hit your numbers.
Take a customer-led growth approach.
Identify who's wild about your or who's on the fence. Leverage those insights to connect with churn risks and solidify your next go-to-market motion.
Katlin Hess
Director, Customer Marketing @ G2
Katlin Hess is the Director of Customer Marketing at G2. A Top 100 Customer Marketer and one of the Customer Marketing Alliance's 23 to watch in 2023, Katlin specializes in developing customer marketing programs and teams from the ground up. Prior to joining G2, Katlin built and led customer marketing teams at fast-growing SaaS startups in the HR and Higher Ed industries. She is passionate about capturing customer feedback, good storytelling and building exceptional customer experiences.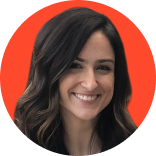 Rachel Bentley
Senior Director, Product Management
Rachel Bentley is G2's Senior Director of Product Management. The products she and her team builds are focused on the user journey to connect buyers with the right software to scale their business. Rachel leads the buyer experience team which focuses on creating transparency and building trust with buyers through user-generated content.
Buckle up. It's time to turn reviews into growth.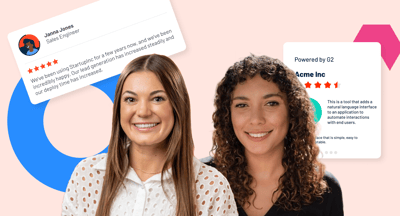 On-Demand
The secret is out. Reviews are a huge ingredient to a successful funnel. G2 gives you the...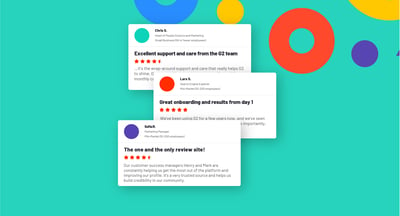 On-Demand
Increase your review numbers with helpful tips, tricks, and tools.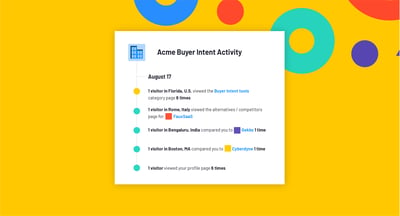 On-Demand
Pipeline. Revenue. Yes to all of it! Let's chat about how you can leverage Buyer Intent and...